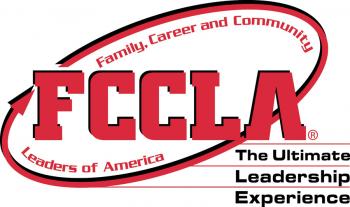 Family, Career and Community Leaders of America is a nonprofit national career and technical student organization for young men and women in Family and Consumer Sciences education in public and private school through grade 12. Everyone is part of a family, and FCCLA is the only national Career and Technical Student Organization with the family as its central focus.
Julie Wakley is the NHS FCCLA's adviser. She attended high school at Trinity Holiness Academy in Salem, Ar. She attended college at Henderson State University and majored in Family & Consumer Sciences. She also attended Arkansas State University and majored in Educational Theory & Practice. she teaches many FACS classes at NHS including Clothing Managment 1 & 2, Nutrition & Wellness, Foods & Nutrition, Child Development and Parenting. She has taugh at Nashville High School for six years. One of her favorite memories as a teacher is when her former students come back to visit.
Eleven members attended the FCCLA State Leadership Conference on March 6 at the University of Central Arkansas.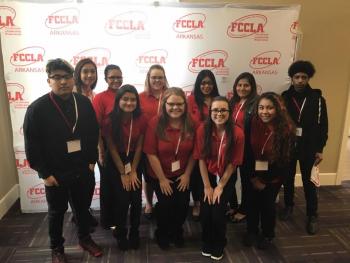 In December of 2016 members Peyton Dodd and Kennedy Blue competed in the District IV STAR Events. Dodd and Blue recieved Gold and will move on to compete in February at the Arkansas State STAR Events competition.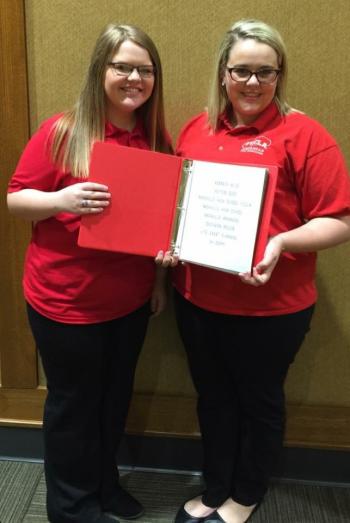 Members Kaitlyn Wakley and Austin Chambers were judges at the District IV STAR Events too.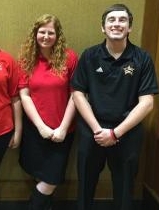 In the summer of 2016 four members attended the 2016 FCCLA National Leadership Conference in San Diego, California. These members include Kennedy Blue, Peyton Dodd, Kelby Schooley, and Kaitlyn Wakley along with their adviser, Julie Wakley. These members attended meetings and learned new ways of how to get more members involved in FCCLA.